Our Principal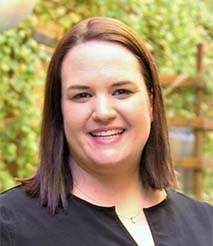 Megan Chavez
Remember to wash your hands and cover your cough.
Contact Megan Chavez by email.
March 2020
Dear Grizzly Families,
I hope this message finds you and your family healthy and safe. The entire Grijalva staff sends our support and encouragement during this difficult time. As you know, school is closed by order of the Governor through April 10th. Despite the closure, our teachers are working diligently to provide educational opportunities for each student via online and packet based forms. Your child's teacher will be in contact with you soon to check in and share updates about the educational opportunities that will be available. Our goal is to offer at home educational opportunities starting Monday March 30th.
Grab and Go breakfast and lunch is being served at over 100 locations throughout the district. We are fortunate to have a stop at Grijalva from 11:19-11:29 am each day. All children 18 years of age and younger are able to receive a hot lunch and breakfast for the next day. Please adhere to the CDC guidelines and maintain 6 feet of space between you and other families.
Please continue to monitor the TUSD webpage for important updates and guidance. Please like our Grijalva page on Facebook as we often share information via Facebook. If you have a phone number or email change please
contact me by email
so our records can be updated. Parent Link phone calls and email will be the primary mode of communication during the closure.
We miss you all and wish you the best in the coming days. Continue to stay home, avoid crowds, and wash your hands frequently. Our collective commitment will support the health of our entire community.
Megan Chavez
Principal
Grijalva Elementary
September 2019
Dear Grijalva Families,
Grijalva Elementary School and all of TUSD are celebrating Attendance Awareness Month throughout September. If we want all that we dream for our children to come true, it's important for students to be on time and ready to learn every day.
We know that students who miss even nine days in a year tend to score lower on tests than students who are present and on time. Worse, only 17% of students who miss more than eighteen days will read at grade level after third grade. For us Grizzlies, being on time for school is about more than developing good habits—it's about setting our kids up for success.
The good news is that 64% of kids who miss nine days or less will read on grade level after third grade. Students who show up on time for school are present when the learning is happening. We help our kids take full advantage of what their teachers have planned for them when we send them to school on time.
When the first bell rings at 7:40, students should find their classrooms. After the second bell rings at 7:45, students should be inside. Children who arrive late can feel rushed when they get here. Although we want our children's learning to start right away, we want even more that our Grizzlies feel relaxed and ready to work hard and have fun with their class.
Thank you for all that you do to help children be on time and ready to learn by 7:40 every day! And thank you, most of all, for sending us such great kids. Helping each and every one of our big family learn is great fun!
Warmly,
Megan Chavez