Welcome To Our Library
We are open from 7:30-3:00 on days that students have classes.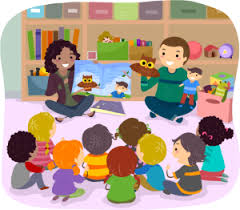 Library Rules
Listen to the Librarian.
Be respectful to the librarian, to your teacher, other students, to any other patron in the Library.
Remember the library is a quiet place.
After you check out your books, you may sit near the door and wait patiently for your teacher.
Running, chewing gum, eating snacks, and loud talking are not allowed in the library.
Ask the librarian for a book if you do not find it in the system or on the shelves.
When you get a book from the shelves please don't shelve it back, leave it on top of the counter or on the table, the librarian will put it back to the right place.
The computer station has three computers: one is only for the library catalog do not log out, if the patron can not find what they want ask the librarian. The other two computers are for student/teachers projects or for looking some academic information. Remember to use your personal ID number and password and log out once finished.
Books are treasures. If a book is lost or damaged the student will have to pay for it. Sometimes they can replace books with a similar one.
Damaged or Lost Books
If a book is lost or damaged, please pay for it promptly so it can be replaced.

Do not attempt to repair a book. If it can be repaired by us, you will not have to pay for it.
Check-Out Procedures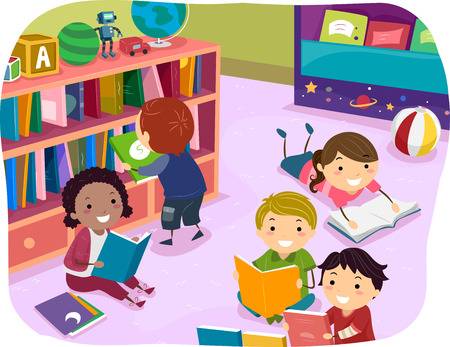 Grades K-1 may check out one book for two weeks. We expect the children return their books before as they visit the library every week.
Grades 2-5 may check out two books for two weeks. We expect the children return their books before as they visit the library every week.
All books must be turned in a week before the end of the semester, or the student's future check-outs will be restricted. Students will also be restricted if they have an overdue or damaged book.
When you check out a book, check for damages and let the librarian know by the next day so you won't be held responsible for the damage.
Fines
An overdue book(s) that is not returned to the Library at Grijalva Elementary on time the system will calculate a fine that the child has to pay. Although we do not charge for overdue books, we do ask that you pay to replace lost, stolen or damaged books. The child will not be allowed to check out more books until they have either returned their book(s) or paid to replace it.

If the child is in 5th grade they won't be able to get the primary school certificate, to use any library services in Middle School or graduate from High School.

We can offer some solutions if you are not able to pay for the fines or replace the books such as:
-Doing volunteer work at school for the amount of the items, for example: if your child has a fine for about $40.00 you can come and volunteer for 3.5 hours ($12.00 per hour).
-Buying the same book(s) at Bookmans, Goodwill, Savers or Amazon (used in good condition). If you find the book at later date, we will gladly refund your money.